Who We Are
OUR PASSIONS DRIVE US TO SERVE OUR COMMUNITYs
We Treat; God heals
Compassionate and purpose driven service for our community
We are Grace Medical Practice, a medical provider established for the purpose of providing primary care to people of all ages. We specialize in preventive care, executive health care, travel medicine and weight loss programs. Our unique approach combines outpatient with inpatient care as necessary. Our care extends beyond the initial encounter including follow up where hospitalization is required. We promote care that minimizes hospitalizations.

Our Executive Health Services are dedicated towards those who are visiting the United States and are unaware of the health care system here. This is the gateway to getting comprehensive and preventive care. We will coordinate all their exams and provide other services to make thier stay as comfortable, healthy, and stress-free as possible.
Our Philosophy
At Grace Medical Practice, our aggregated experience spanning three decades has afforded this understanding in the way we administer healthcare to our patients:
-- Each individual is uniquely created.
-- Each individual is invaluable.
-- Therefore each individual requires our commitment in administering health care.
Our Mission
Our mission is to cultivate an excellent family practice environment within the community for informing and meeting your healthcare needs. We believe a well informed individual has the necessary tools to foster a healthy life. This is why we strive to communicate health values through administered care and information about the best practices in order to maintain or improve your health.
Our Vision
We believe the practice of medicine must encompass the unique qualities inherent in each individual requesting health care. At Grace Medical Practice our vision is to use every aspect of the patient encounter to administer value and extend the quality of life, so all seekers of health care are able to use this information to maintain and meet their health care needs.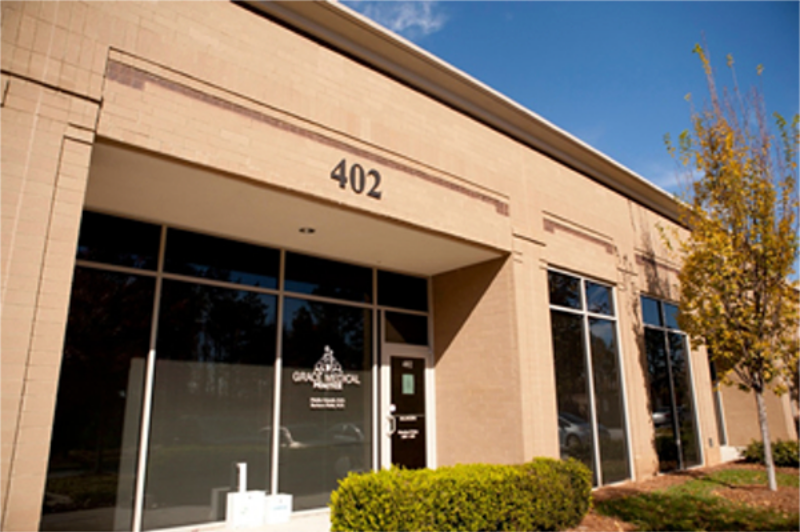 We are located within 5 miles from the Hartsfield-Jackson Atlanta International Airport. We are located behind the Camp Creek Marketplace.